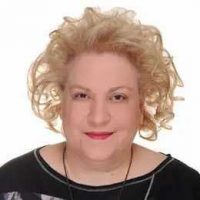 Katerina Plakitsi is Professor of Sciences Teaching and President of the Department of Early Childhood Education, School of Education of the University of Ioannina.
She is President of the International Association for Socio-Cultural Research and Research for Activity (https://www.iscar.org/, http://iscar2019.conf.uoi.gr) and a founding member of the ISCAR-STEM thematic unit. She has studied Physics and Pedagogy with main research interests: concepts and theories of science teaching, informal forms of education in science teaching, activities for the environment and sustainable development.
She has authored Science Teaching Curricula, Textbooks, books on the of ScienceTeaching, articles in international journals and publishes the journal "Science Education Research and Praxis". She is scientifically responsible for European programs (www.epoque–project.eu, http://bdfprojects.wixsite.com/mindset, Capacity Building for higher Education Europe – Asia / 21st Century Teaching skills), for Interreg Cross-border Cooperation Programs (Greece– Albania: SOLIS) and has founded the international research team @formal and informal science education (@fise group).
She is the Director of the Laboratory for Science Teaching and Sustainability Education. She is the Director of the Interdepartmental Program of Postgraduate Studies entitled: Environmental Sciences and Education for Sustainability, in collaboration with the Departments of the University of Ioannina a) Pedagogical Kindergarten Teachers (accelerated Department), b) Medicine and c) Biological Applications.